Advanced Techniques are helpful and creative methods to help the player traverse the dangerous environment of a Super Hostile map. Many of these techniques were taught in the Hazardous Environment Training Map, though some of these strategies are now obsolete. This is a list of some of the strategies that are still considered viable.
Downwards Movement
Sand Pillar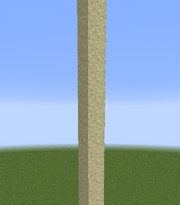 Place sand on a block until the pillar is close enough to stand on.
Dig down until there is no more sand.
Sand Staircase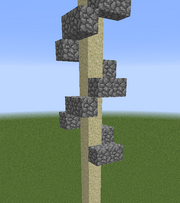 Make a pillar of sand.
Make a staircase around the pillar as you descend.
Sand Drill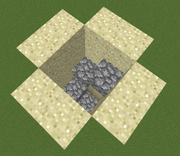 Make 8 sand pillars in a square shape.
Build a spiral staircase in the center of the square as you descend.
Ad blocker interference detected!
Wikia is a free-to-use site that makes money from advertising. We have a modified experience for viewers using ad blockers

Wikia is not accessible if you've made further modifications. Remove the custom ad blocker rule(s) and the page will load as expected.