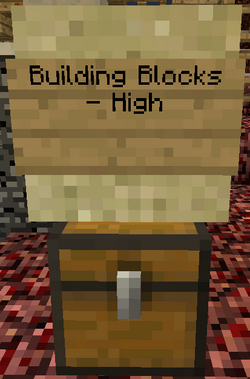 Building Blocks - High is a type of supply chest found in some CTM maps made by Vechs.
The contents of this type of chest are:
64 glowstone blocks
4 stacks of stone slabs
2 stacks of gravel
2 stacks of sand
2 stacks of sandstone
2 stacks of cobblestone
2 stacks of oak wood planks
A stack of oak wood stairs
A stack of stone stairs
4 stacks of stone bricks
4 stacks of glass panes
2 stacks of glass blocks
Locations
The Building Blocks - High chest can be found in the following locations: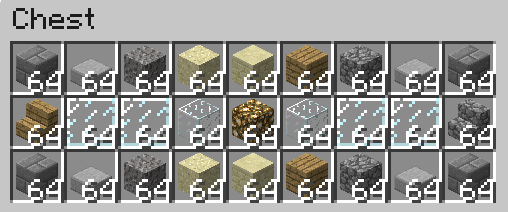 Ad blocker interference detected!
Wikia is a free-to-use site that makes money from advertising. We have a modified experience for viewers using ad blockers

Wikia is not accessible if you've made further modifications. Remove the custom ad blocker rule(s) and the page will load as expected.