Flame Warp



Wool:

Gray

Intersection:

Three

Previous

Next:
Flame Warp
is the Gray Wool Dungeon of
Inferno Mines
, a CTM map by Vechs.
Overview
Flame Warp is a set of diamond shaped caverns that intersect with each other, similar to the Planar Warp from The Kaizo Caverns. In the centre of the dungeon is a giant cavern formed from several diamond caves with a lava pool at the bottom. Hanging above the lava is the fleecy box, guarded by a single blaze spawner. The exit is found opposite the entrance, and the final stretch of the dungeon has invisible creepers.
Points of Interest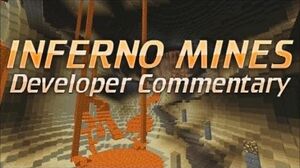 Monument
Loot
Hostilities
Unarmed skeletons
Blaze spawner
Invisible creepers
Lava pool under the fleecy box.
Strategies
Leads to...
Ad blocker interference detected!
Wikia is a free-to-use site that makes money from advertising. We have a modified experience for viewers using ad blockers

Wikia is not accessible if you've made further modifications. Remove the custom ad blocker rule(s) and the page will load as expected.