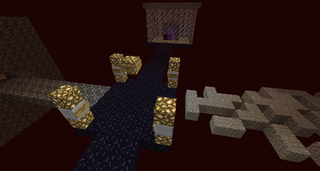 Intersection 3 is one of the intersections in Infernal Sky II, a CTM map by Vechs.
Overview
Points of interest
Resources
Hostilities
There is nothing but void below the intersection, so if the player falls, inventory is permanently lost.
Ghasts and zombie pigmen may spawn in this area.
Leads to
Ad blocker interference detected!
Wikia is a free-to-use site that makes money from advertising. We have a modified experience for viewers using ad blockers

Wikia is not accessible if you've made further modifications. Remove the custom ad blocker rule(s) and the page will load as expected.