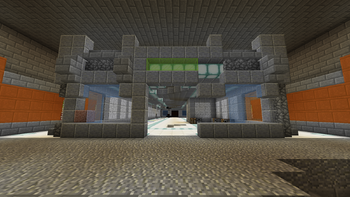 Maze Mall of Madness is the third dungeon of Super Hostile Online, an MMO Minecraft server created by Vechs.
Overview
Maze Mall of Madness is the third and final dungeon in a set dedicated to the original SHO. It is an underground maze that leads to several old buildings and areas of SHO Alpha, very similar to Rubble Pile. Defeating this dungeon will take the player to Floor 4, Dark Sky.
Points of Interest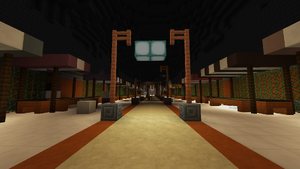 Resources
Random Loot Chests
Banner Shop
Hostilities
Natural Spawns
Skeletons in leather armor duel-wielding wooden swords
Leads to...
Ad blocker interference detected!
Wikia is a free-to-use site that makes money from advertising. We have a modified experience for viewers using ad blockers

Wikia is not accessible if you've made further modifications. Remove the custom ad blocker rule(s) and the page will load as expected.