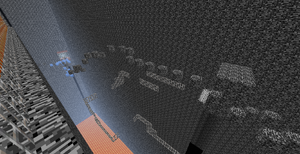 Mini Hostile is a side series of the Super Hostile series by Vechs. Mini Hostile maps are characterized by the fact that fewer wools are needed to complete the Victory Monument, or that the general area in which to find them is much more localized (such as in Endless Deep).
Maps
There are currently 2 maps in the Mini Hostile series, though some other maps can also be considered a part of this category.
*Formerly Super Hostile #02
Ad blocker interference detected!
Wikia is a free-to-use site that makes money from advertising. We have a modified experience for viewers using ad blockers

Wikia is not accessible if you've made further modifications. Remove the custom ad blocker rule(s) and the page will load as expected.