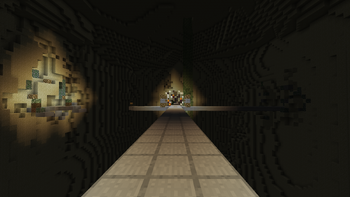 Seething Sandstone is the eighth dungeon of Super Hostile Online, an MMO Minecraft server created by Vechs.
Overview
Seething Sandstone is the second dungeon in a set dedicated to the classic map Legendary, and is based off of Humble Start and the first intersection of the map. The level starts off as a series of tunnels that lead to the Humble Start section of the area. Once the player reaches the intersection portion of the dungeon, they can climb up a set of vines placed on barrier blocks to reach a set of catacombs that lead to the exit.
Points of Interest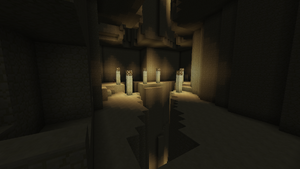 Resources
Hostilities
Natural mob spawns
Lava in the tunnels and below the intersection
Idiot test
Leads to...
Ad blocker interference detected!
Wikia is a free-to-use site that makes money from advertising. We have a modified experience for viewers using ad blockers

Wikia is not accessible if you've made further modifications. Remove the custom ad blocker rule(s) and the page will load as expected.