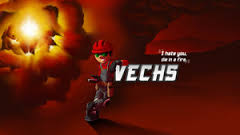 Welcome to the Super Hostile Wiki!
This is a fan made wiki for the series of Complete the Monument maps for Minecraft made by Vechs.
WIP; Looking for editors!
Current focus:
Cleanup pages and make them more consistent
Add more information relating to Super Hostile Online
Add more information relating to the maps Gift and GiftWarped
Hopefully get more people involved
Category Links
These are the two main categories of the wiki. Here you can access a certain map or series, and have access to sub-categories.
Latest activity
What's your favorite Super Hostile map?
Ad blocker interference detected!
Wikia is a free-to-use site that makes money from advertising. We have a modified experience for viewers using ad blockers

Wikia is not accessible if you've made further modifications. Remove the custom ad blocker rule(s) and the page will load as expected.